Sacsayhuaman
Sacsayhuaman is the famous Inca fortress just above Cusco. But what most people only get to see of it are the walls with giant stones. The Sacsayhuaman archaeological parque is much bigger and if you know where to go and how to look, you will be able to find many surprising places. For example the X zone, named so because Jesús Gamarra started to use this name, the 'rodaderos', a kind of natural fairground slide, the big rock named 'la Chincana Grande', where they say tunnels start, towards for example Koricancha. For now, as part of the vitrification section, below we will show some vritrifed stones that can be found between the rodaderos and the Chincana grande.

Vitrified rocks in Sacsayhuaman.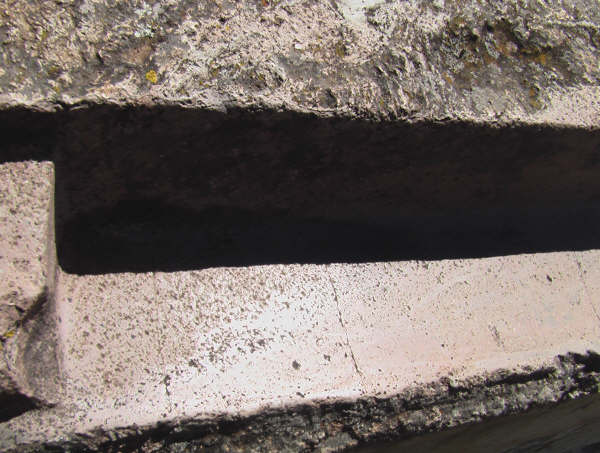 Near the Throne of the Inca and the 'rodaderos'.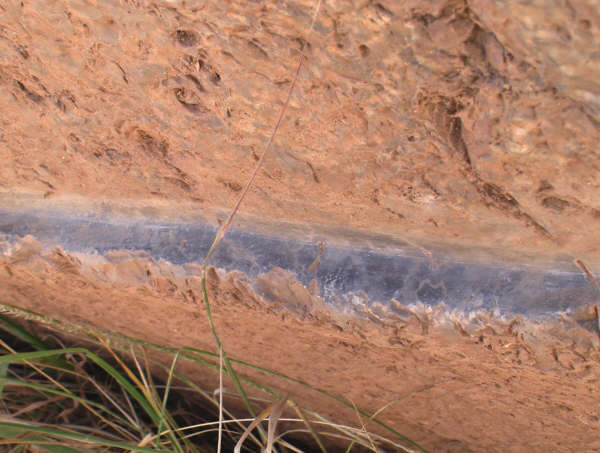 A completely rough rock with just a very small vitrified part on it, as if they passed an iron.
Notice the different colour of the smooth and vitrified part.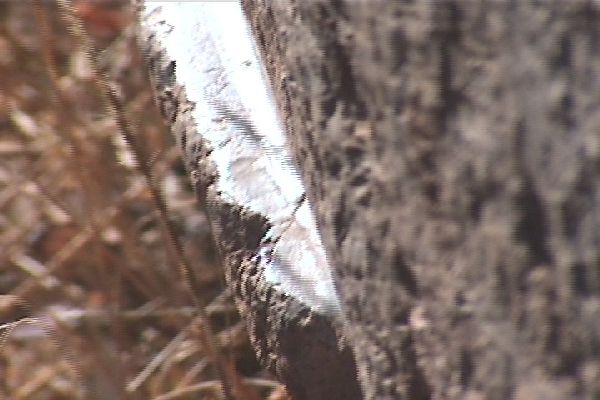 With the right light, a tremendous reflection can be observed on this vitrified piece of rock.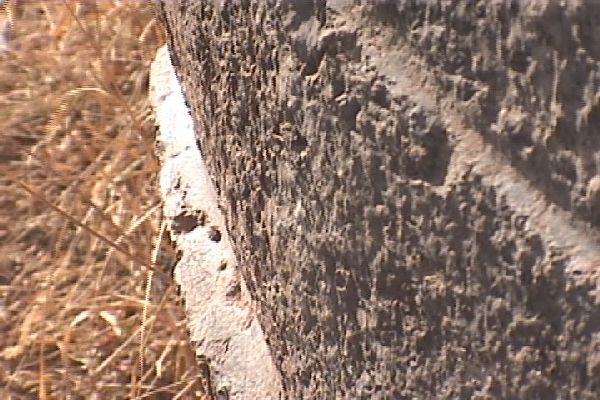 The same rock, although the upper part does not reflect as no light falls on it, it is still possible
to observe the smoothness, and the look as if it has been melted once.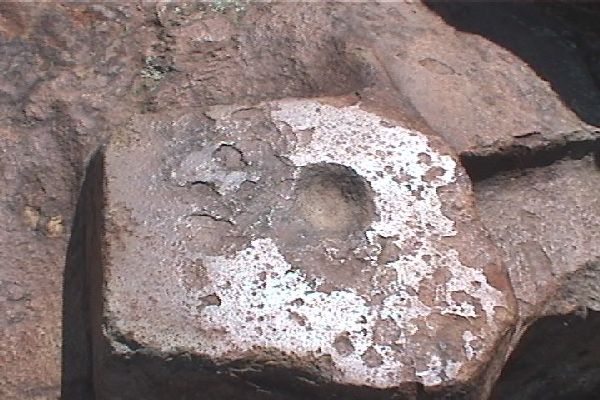 Here the layer can be observed, giving a strong reflection were it is still on the stone.
Return to top