The Moon Temple or Amaru Machay
The moontemple is located in the Sacsayhuaman archaeological parque. Very strange structures can be found here, including some caves, a type of altar, and heavily shining surfaces (vitrified rock) and pieces of the rock that look like they cut big parts out of the mountain as if it was a giant cheese. A snake form in the rock can be found too.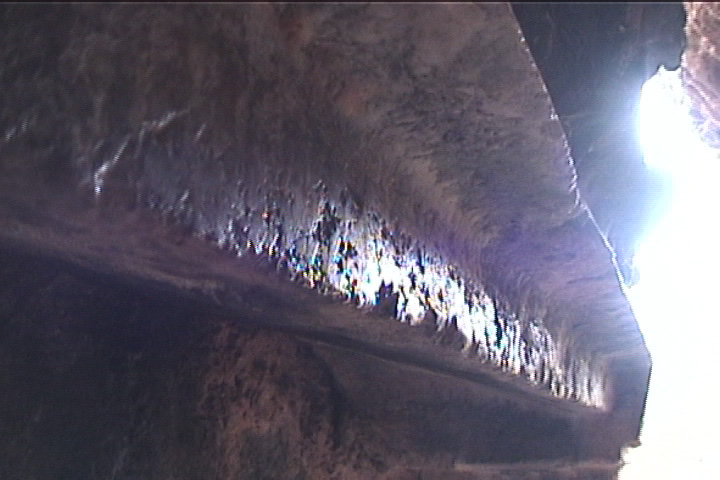 Vitrified borders on the wall inside the cave.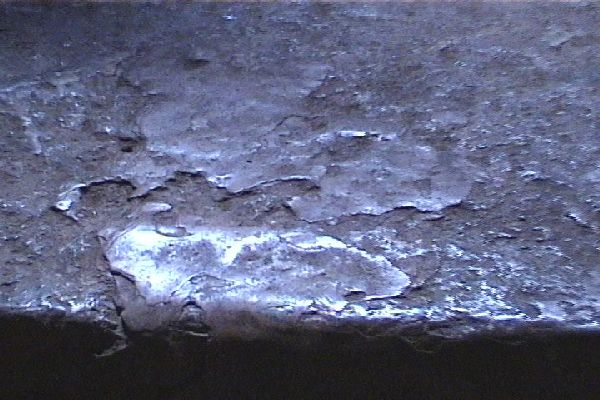 This altar looks as if a layer with a metallic sheen once covered it.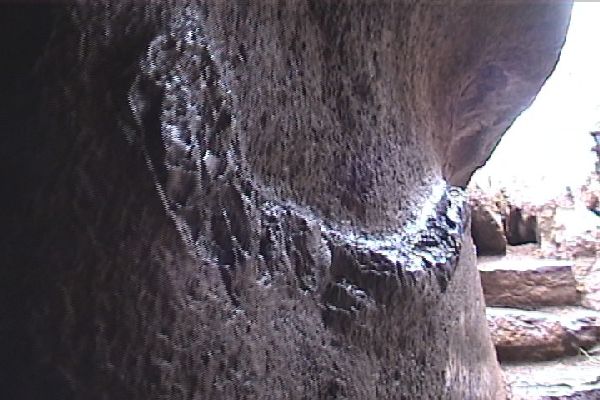 This snake form made in the wall of the cave also shows the 'shine', although the surface is very irregular.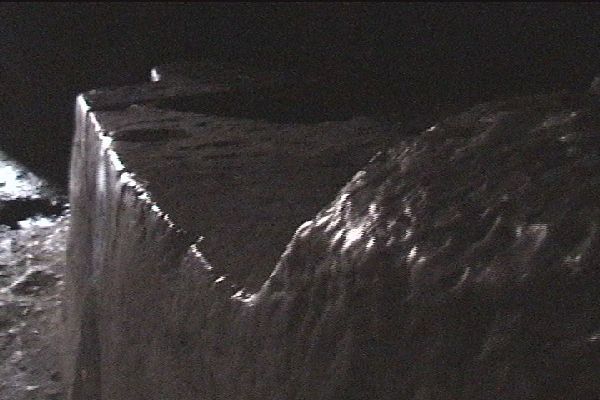 The altar inside the cave, still used for offerings to the 'Pacha Mama'.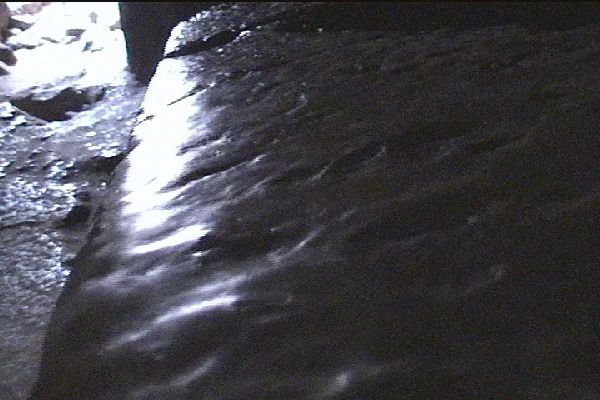 Another picture of the altar, which shows the melted look.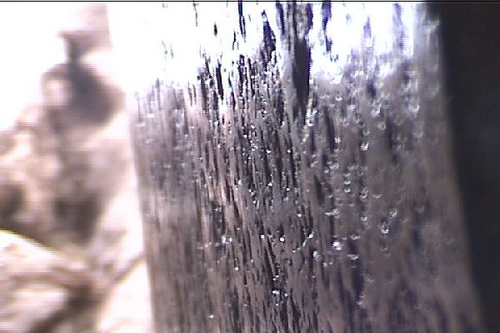 This rock is strongly vitrified with a very smooth and reflecting surface, inside of the cave.
Return to top