Kenko
Kenko is close to Cusco and practically part of the Sacsayhuaman archaeological parque. It has one big rock with a lot of structures made in it. Also there are some features inside this rock with altars, in a sort of cave. Spectaculary vitrifed stones can be observed here, with the moulded look and with a layer that can be observed clearly.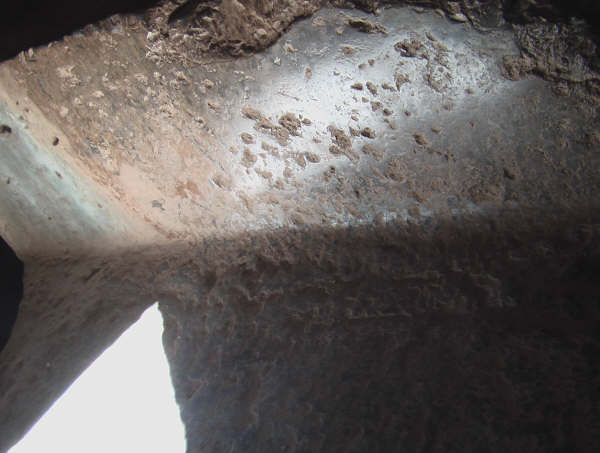 Protected by a rock 'roof', much of the vitrified layer is still to be seen, as erosion had not much
chance.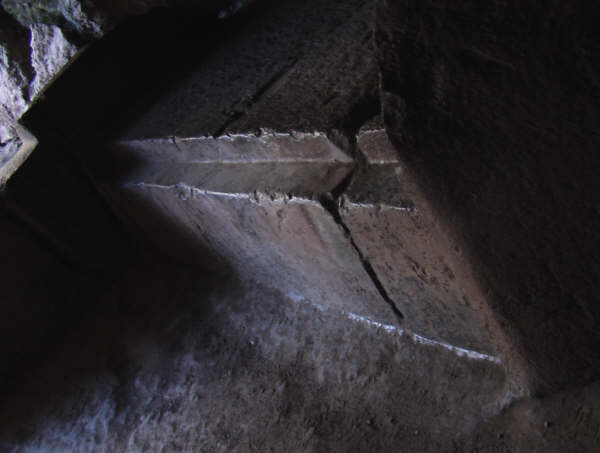 This rock or altar is spectaculary vitrified.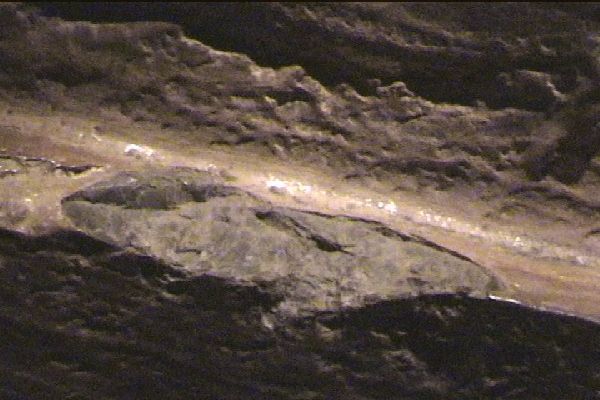 The layer or thin film on the rock is clearly to be seen here, as an impact occurred and
destroyed the layer.
Return to top