Loreto street
Loreto street is a small street leaving from the Plaza de Armas, the central square in the centre of Cusco. It should be a tipical example of Inca masonry if orthodox archaeology is to be believed. But a closer analisis can show how much difference there is between the walls on both sides of the streets. On one side the wall is the style of the Inca's according to Alfredo Gamarra's definition; there are no perfect fits and the stones were treated with hammer and chisel. The other side shows us a wall with perfect fitting stoneblocks and moulded and vitrified stones. This can be observed by day, and by night with the help of the street lights.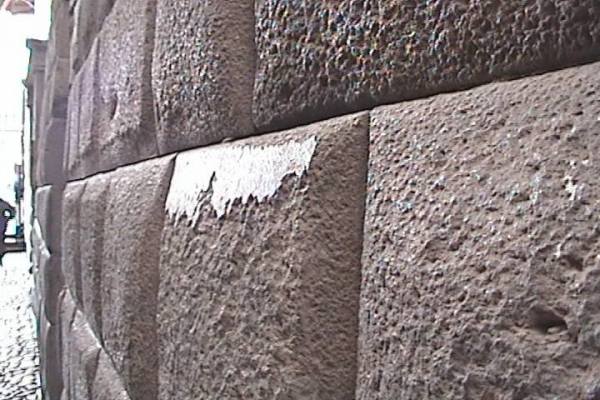 A small vitrified part on a stoneblock. The borders of these stones are all vitrified also.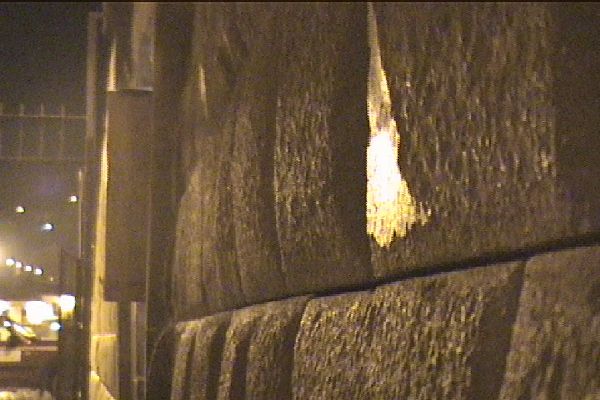 Another vitrified part, but by night.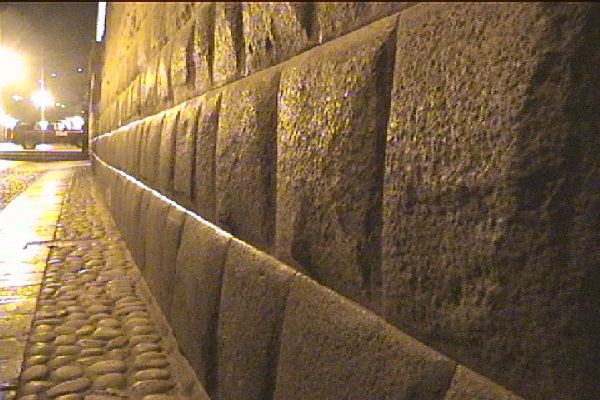 On this picture the vitrified borders can be seen clearly.
Return to top